At the end of February, I had the privilege of taking a MoCap class through The MoCap Vaults, with Pascal Langdale.
I haven't done any sort of theatre in the last few years, so it was definitely different than what I'm used to—standing in a booth behind a microphone.
For a moment I became self aware of my own body and my movements. I started to question how I walked, how I stood, what gestures I commonly associated with what emotions. These were things I hadn't ever thought about. I think about them while I'm writing characters, but usually, as a voice actress I think more about how my character feels, what they are thinking and what they sound like. It's less outwardly, and more internal.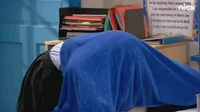 Pascal had everyone in the class do mask work. When I put the mask on, to be honest, I couldn't stop from giggling. I wore my hair out and released getting a mask over my head would be a little challenging. I'll try to remember to do a ponytail or something for next time. While wearing the mask that self awareness grew, but I didn't feel self-conscious or awkward. Instead I felt free…and less restricted. I didn't care how silly I looked. I just cared about being authentic to my portrayal of movement. I wanted to be in that character, for that moment.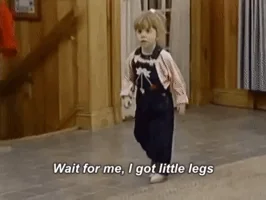 After the masks came off for our other exercises, I felt comfortable. I got to play characters of all types, and it never occurred to me that I couldn't because I was a 5"1, female with a young voice. During one of our earlier exercises, before putting on the masks, Pascal had us create hero poses. While assessing mine he said, "You are big, you are strong, and you are confident. You have mission and purpose," and it resonated with me throughout the remainder of the class.I've always been so used to being little, that I'd never thought of myself as being big…or at least playing a big character.
Then Pascal had me play a dragon.