I thought it would be fun to share some of my pins and songs off character playlists, so I decided to put together a few collage blog posts.
I love the song Dog and Butterfly for my character, it is definitely a song I could see her dancing or singing to in her free time. On my character playlist it is her Cheer Up Song. There are lots of other songs on the playlist as well, but I'll share those a little later on.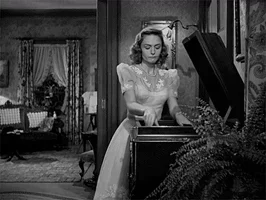 She loves robins egg blue, wearing ribbons in her hair, reading stories about knights and horses, and sharing those stories with her friends.