If you follow me on Twitter, you may have seen the following tweets:
On top of this spontaneous haul, I've been trying to catch up on my TBR pile, one that has been accumulating over the span of about 3 years now. In university my sister and I would go buy new books just about every other weekend…just to get out of the house. At the time I also was blessed with many, many gift cards from my family members so that I could indulge in this ever growing obsession.
If not, it is my pleasure to announce that I went on a bit of a book binge…and the books I purchased had not initially been on my wishlist. My ever growing wishlist.
Sadly some books I purchased during my studies I never got around to because I was busy reading for school.
One thing they don't tell you about studying literature is that it can make you hate reading. At least periodically….
What happens is you're no loner reading for fun or being allowed to choose what you want to read…you have to read whatever is on the syllabus and some of it is the absolutely most boring, drab, dull pieces of literature in the entire existence of the written word.
Wow…that was really shady of me…but it's honest.
My friends and I all expressed our disdain usually near midterms or examination periods for reading. Trying to force yourself to read books you absolutely hate can be just as stressful as writing essays on said books for your final.
My solution however wasn't to stop reading altogether. I adore books. I adore reading. I used to spend hours in books stores browsing…which really annoyed my family but as I've gotten older I've become the "designated book person" where I basically buy books for them that I think they'll enjoy or help them find ones that they've had their eye on.
I'm also the one who picks books to give my niece for her birthday and Christmas gifts. I always go for something I think she'll actually get a kick out of. She likes books with a lot of crazy shenanigans so I actually have a lot of fun choosing them for her. It also gives me an excuse to randomly read children's and MG fiction again (and honestly a lot of them are brilliant!)
Sorry I got a bit off topic there…but basically my solution was to read comics and manga for fun and read the novels I had to read for school. Thus my comic and manga collection grew immensely and in turn rekindled my love for reading.
This form of literature reads a lot faster, so I had time to read them between completing my assigned readings for class. On top of that, because of the artwork they were barely boring (even in some where the plot got a bit dry at times).
Anyway, I've been desperately trying to catch up on these books during quarantine and as a result I reached my 2020 reading goal very quickly…and decided to increase it. Which I'll probably do again because I just bought a bunch of books and have a lot more I'm planning on reading.
As you saw from my Tweet I bought the first three books from the series Nana. I also bought Paradise Kiss (I got the 20th anniversary edition!) and the first book to a manwha I read in high school called Chocolat.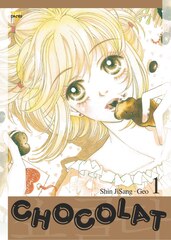 However on top of those I have several books on my wishlist that I'm planning on getting in the very near future:
The first being Love in Focus Books 2 and 3. As mentioned in my review of book 1 I'm really looking forward to continuing this series. I instantly felt drawn to the characters!
I'm also looking forward to reading A Song of Wraiths and Ruin. So many people have recommended this book to me and the reviews have been fantastic. I'm really excited about it.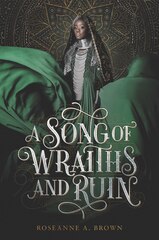 I also have Mexican Gothic on my wishlist along with The War Widow. Some of my favourite reads in university were in the American Southern Gothic genre (I'm Canadian). So Mexican Gothic got me very excited by the synopsis. I really want to read this book. I haven't heard any reviews on it yet either…so I'm extremely curious!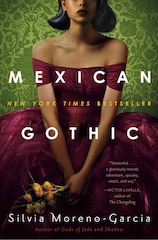 As for other manga (aside from Love in Focus) I've been looking forward to getting the new releases from the series Love Me, Love Me Not, and Daytime Shooting Star. I've also had a book from this series called Living-room Matsunaga-san that keeps popping up in my recommendations, so I've added book 1 to my wishlist.
I plan on reviewing all of them, which seems a bit ambitious at the moment since I'm currently reading 4 books and am planning on starting several others later this week.
What I'm Reading Right Now:
Daughter of Smoke and Bone
Takane and Hana Vol.2
Papillon Vol. 3
The Girl From the Other Side Vol. 2
I just finished reading Monster Vol. 3 and I plan on starting Second Best, Anna Blue off the Record and A Girl on the Shore as well. So…yah. I'm basically going to have to force myself not to binge buy anything on my wishlist else until I've completed my current TBR list. To have so many unread books accumulate like that…at least in my opinion is a bit silly. I try my best to be responsible when buying books, since I know I tend to buy a bunch at one time…but last month I actually managed to only get what I needed. I bought I think 3 in total back in July. August I've purchased 5 thus far…and have others I'd like to get, but I'm going to wait and save up for them. I try to limit my book budget to around $40 at a time…but as one of the greats said:
"Everybody makes mistakes, everybody has those days."

Hannah Montana