Tonight I tuned in to Bookish Realm's livestream, where she broke down and discussed where we've come as a community–by community I mean the reading community–over these past six months.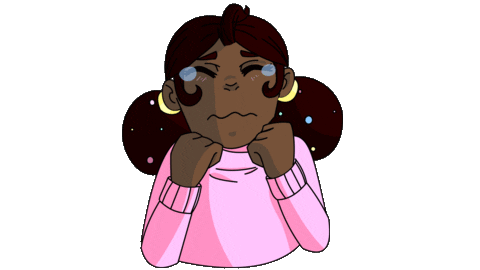 It wasn't an easy conversation to have. Tears were shed…and I have seen many tears from these wonderful creators, writers and reviewers. Too many tears. 2020 should be nicknamed the Year of the Tear. Anyway, her final point in the live–one that I thought as she was saying it–was that "Google is free."
To summarize, she was talking about how when people act like they don't have any access to books by BIPOC authors. Which to the BIPOC creators and reviewers is an absolute joke because Google is the easiest place to start. To prove it, I decided to do a quick search, one that was recommended by her: romances featuring a black couple.
Well I googled and although there are a lot with interracial couples, I am annoyed at how few books being promoted are ones with two happy black people in love.
To clarify I'm mixed race. Black Mom. White Dad. I'm making this clear because despite my–well to myself–clearly mixed features I did have someone on Twitter assume I was white. Like damn, I know I need a tan but you don't need to rub it in!
Anyway, I know what its like to see your family being poorly represented by the media. The reason why I'm annoyed with the lack of promotion of two black characters in love is because despite trying to do better…which I do believe they are, they're still putting focus on this idea that in order for this black female character to achieve happiness she needs to marry a white man. Which is a whole other thing that I don't even know how to unpack. I don't even known if it's my place to unpack that…I'm the product of an interracial relationship and I've been in interracial relationships. It doesn't mean I'm an expert. This type of relationship is the norm for me. However, I still want to see HEALTHY relationships between black couples being portrayed by the media in books and on television.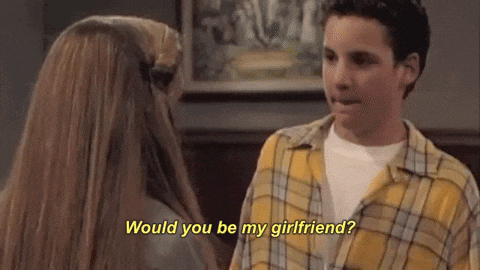 I like seeing a happy family, living life, raising their kids…but for some reason the media likes to shove black trauma pieces at us instead. Don't they know you could have a love story like Cory and Topanga but with BIPOC characters?
I wish I could remember exactly what she said on the stream about this because it was so perfect. It reminded me of a tweet I saw about how this girl wanted to see a romance film featuring an interracial couple where one of the love interests wasn't white, for example Indigenous and Caribbean. There are relationships like this in the real world and yet I haven't seen them portrayed anywhere. Actually I lied, that one show on Netflix with Devery Jacobs has her character dating a black actress in the second season. Sadly I can't remember…THE ORDER. That's it. Campy horror, wevewolf show that screams Canadian horror so bad…that I can't help but love it. I love me some campy made in Canada horror shows haha. But there, like…it wasn't difficult for them to portray this type of relationship! So to that girl who tweeted that, stuff is out there. Just have to find it and then promote it like crazy so more of it gets made!
And that leads me to my next point, as readers we need to do better in what we choose to read and promote. As Bookish Realm said, we should track what we read and compare numbers. How many BIPOC authors have you read in 2020? How many do you plan on reading in 2021? If you're like me and read a lot of manga are you going to try and find manga and comics made by BIPOC artists?
I'm aware that conversations about race can be uncomfortable, but I'm a person that honestly learns better through having discussions with others. Respectful, open discussions where each person feels like they are being heard…because discussions can make us vulnerable.
The discussion tonight, had a lot of people in tears because there is such a strong need for change and yet when it came down to it, six months later things remained ultimately the same. I don't want another six months to go by without seeing some sort of change. Especially when so many people in this community have been working their butts off to create a place where all of us feel welcome, safe and loved!
I truly believe…and maybe it's because I'm kind of an optimistic daydreamer type of person…but I want to believe that each little change we make can create an overall greater change for the community.
Now, here's what I found in my quick Google search:
A lot of what I read romance-wise is shojo so I'm not too familiar with these authors…however, O magazine posted a list of the 30 Best Black Romance Novels.
I also found another list called 20 Romance Novels by Black Authors to Read this Summer.
On the Goodread's list I see more books that I recognize. I've seen them on display in bookstores or a friend or family member was reading them. I've seen Make a Scene haha. Pun intended.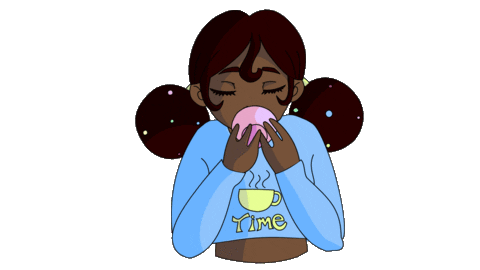 I honestly think, and this is because I don't really read Adult Romance genres…or I should say read romance but it's usually the sub-genre (unless its shojo then it's all romance, first love blah blah blah)…I'm going to challenge myself to find more comics, manga and webtoons created by BIPOC that are like the ones I enjoy reading already. Superheroes and romance are my main loves with comics (especially magical girls!). I'm going to try and research this a little tonight and see what I come up with!