Howdy there friends! I'm answering questions from the Writer's Edition of For Every Like I'll Answer! Woo!
In this post I'll be answering questions 7 to 10. If you're interested in doing this on your own blog, Twitter, YouTube etc…there will be a link below. Also feel free to answer the questions yourself in the comments!
7. What's your favourite tense to write in?
I usually write in past tense, however I did attempt to go outside of my comfort zone and write in present tense. You can check out that post here! Honestly, it made me feel as though I was going cross eyed. I think I'll try it again someday. I like to play around with different styles and genres. It definitely didn't go well but at least I gave it the good old fashioned try!
8. Do you write romance in your projects? What kind?
I hate to admit it but yes. I don't intend for it to happen but alas, my character's sometimes end up in relationships. On rare occasions my character's have a love interest while I'm planning the book but normally it happens during the actual writing process. I personally blame my shojo manga obsession. It's all romance. It's the only romance I intentionally read. Sad huh?
The type of romance that I write tends to be on the milder side. It depends on the ages of the character's their personalities and how important their relationship is in comparison to the plot. For example, if two character's being together will ultimately save the world from devastation, then they'll obviously confess their feelings and end up together at some point.
Most of the time my character's have crushes on people. It's awkward and I wish them the best as they navigate through their feelings.
9. What inspired your recent project?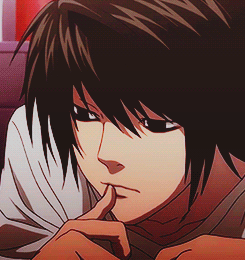 It all started when I was in the 12th grade. I needed to write a piece for my creative writing class. One night I went to bed and had a dream about a little girl with a red dress named Rose who lived in a large old house with her uncle. She told me a really sad story of her best friend Nicholas, who had grown up. I woke up and ended up writing the story for class.
The story I wrote for class turned into a novel series.
I have not had a dream about Rose or Nicholas since though. Isn't that odd?
10. Is it hard for you to kill your darlings?
Yes but no. It depends on the character. Sadly, I get attached to all of them. Even the ones I hate! Have you ever loved to hate a character? That's what happens to me. I've cried after killing off a character. It wasn't hard to do or anything–which sounds creepy–I used to kill character's off all the time when I was a kid. It's just that after I really miss them. It's almost like having a close friend move away.
As promised, you can find the link to the original post with all of the questions here.
I am once again on break from work because of the pandemic, but I'm trying to make the most of it. It snowed just in time for Christmas and I got to snuggle up in my nice new blanket. I luckily got some books for Christmas so I'll be reading those during the lock down and working on book 2 until I get word about the next step for my debut novel.
I may create another list of blog prompts during this time too so that I can entertain myself. Perhaps I'll share my favourite reads of the year?