I purchased this book the same day I met my editor. She was having a book signing at a Chapter's in the area and at the time I had no idea she would become my editor! I just thought she was really nice and her books sounded fantastic.
That day I was also lucky enough to be shopping with my Nana, who like me buys a lot of books and had about three or four gift cards on her. Basically, Nana gave me the go ahead to go nuts and buy as many books as I wanted (within reason), so I decided I'd try some new series. Her store was massive and carried a lot more of the graphic novels and manga's than the location near me at the time. The new locations near me are…gorgeous! We have so many books in those sections now.
Anyway, one of the book I grabbed my Real Life, which I thought looked kind of cute. I liked the art style and the fact that there was a diverse cast of character's. I also thought the synopsis sounded really good. As you know my TBR continues to grow daily…so it took me until 2021 to actually read this book that's been glaring at me from the shelf for these past few years.
Now, I want to start off by saying that yes, I liked the idea but I have some critiques because I was disappointed by how certain things were implemented. My main critique is is with the diversity, the same thing that I was excited about.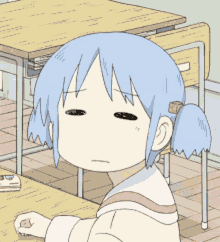 The book follows three girls, Amber, Alice and Andrea, who all have a crush on Thomas, a guy who seems to have popped out of thin air who looks exactly like the fake profile they made on Real Life, an app that's almost like a combination of facebook and instagram. Amber is black or mixed race with black. I was never really sure as she has red hair and green eyes and the reader's only see her mom. Alice is white, blonde hair and blue eyes and then Andrea is Asian, specifically Japanese as her last name is Tanaka.
As I mentioned when I first saw the cover of this book, I was excited because it gives the illusion that these three girls are a close knit group of friends. They're all happy and smiling together doing this really cute group pose. However, when I started reading it quickly became clear that these three girls were merely playing into negative racial stereotypes, mainly Amber and Andrea.
I'll start by discussing Amber. Amber falls into the mean black hottie trope, which is used so often in television that it gets on my nerves. I have yet to watch a show where the black or mixed girl is portrayed as shy or gentle or clumsy. I wanted to like Amber but every time I thought "she's not that bad" she did or said something that seriously rubbed me the wrong way. All I kept thinking was how it sucked that this rude, bratty girl was the only representation of a black female character in this entire book. If she was contrasted by another character who was well…to put it plainly nice, it wouldn't have bothered me as much. Another thing that continued to happen with her character, is that her complexion changed constantly. I don't know about anyone else, but my skin colour definitely doesn't magically switch between races because I'm mixed race? If I suddenly went all pale, I'd definitely go check in with a doctor or something. The inconsistency with her skin tone was extremely frustrating. In the first chapter alone, there are several instances where her and Alice are the exact same colour.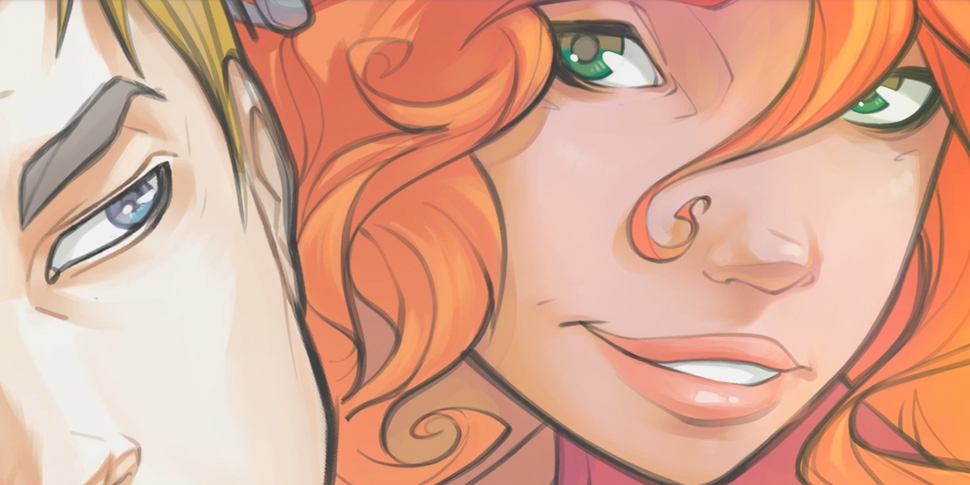 Next Andrea, who was equally messy. Of course, the Asian girl is the honour student, grades driven, super smart, nerd. Like I haven't seen that a million times. At least she has a secret love for art. I preferred her character a little more than Amber's and it was only because there were other Asian female character's that she could be contrasted with. If those other girls weren't there I would have went, "Oh look the Asian Nerd Trope." Sadly, there were points where Andrea, like Amber was just…mean.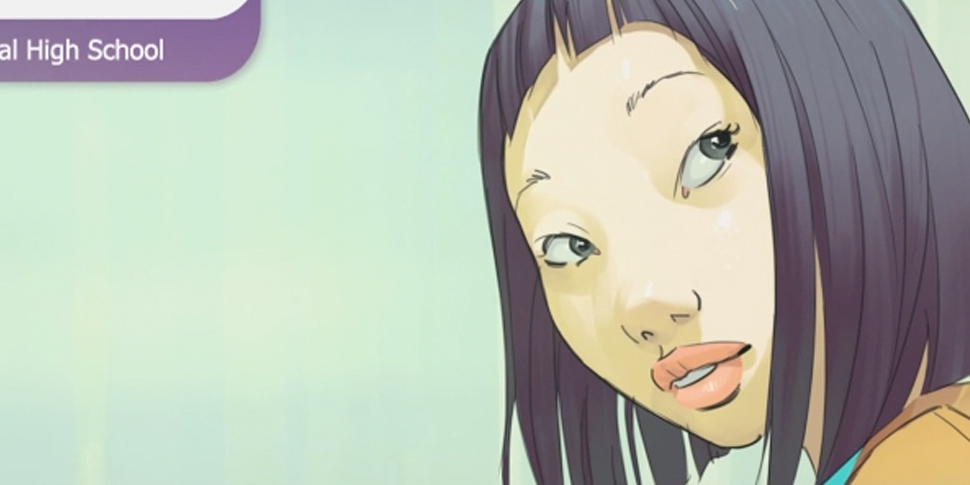 Lastly Alice, who ends up being the most likeable character. She's the one that I found myself rooting for, why? Because she was nice. She's the target of bullies at her school. Mainly cyber-bullying and her brother who attends the same school, doesn't do anything to stop it. He's actually annoyed by her and treats her like a burden. Her parents want her to play volleyball for her dad's team. She's good at it, it's about the only thing she's good at, however she has a love for theatre and wants to act in the school play. Alice is portrayed as a hopeless romantic, hopeless klutz and a hopeless dork…and yet, you like her character because you HOPE things will turn out well for her in the end.
Alice is also contrasted by other female character's who look like her, and males too. Contrast is important when you have a diverse cast. Why, because not all people are the same. Not all jocks are the same. Not all nerds are the same. Not all theatre kids are the same. The. Contrast. Is. Important.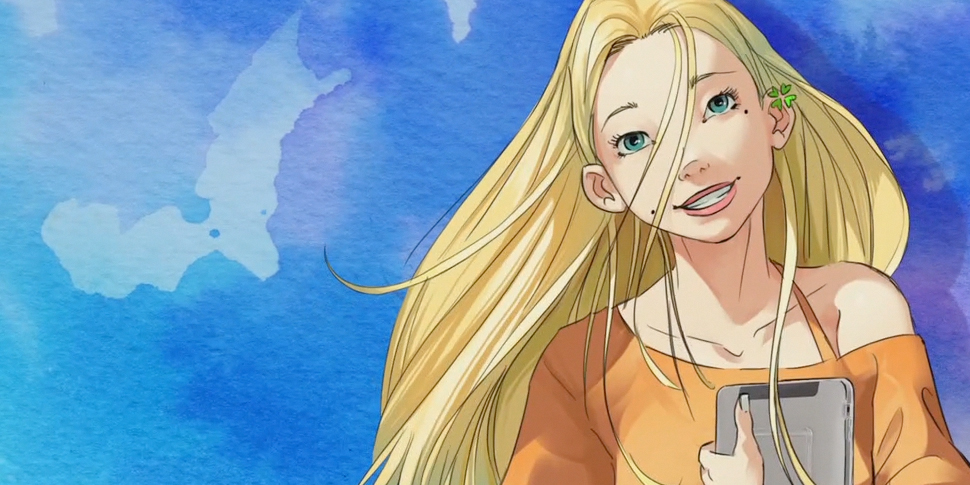 This story is in England and from what I've heard (and have seen on BBC) it's very multicultural, so for two out of three leading ladies to fall into these typical racial book/film tropes is ridiculous. There's no excuse for it. It's no wonder that the book received 3.5 stars on Goodread's. Like, this story could be really good but it's hard to ignore how these girls were basically created by using a checklist. Not only that but there was also racist imagery in the book of one of the girls with buck teeth and slanted eyes, dressed as an "Eskimo" in Alaska. That's a huge nope. How did that get the green light in 2018?
There's no excuse for how Amber and Andrea are portrayed, nor for that imagery. It's frustrating seeing these negative, racial stereotypes used constantly. It's as tired as using the Dumb Jock or the Mean Cheerleader. I knew a few cheerleader's back in high school and, I'd say 80% of them were the sweetest people I have ever met. I only have good things to say about them! They were down to earth, cared about their friends and stood up for their classmates when they saw something wrong.
I'm not saying that I think Alice should have been portrayed differently, I'm just saying that it would have been nice if the writer's actually give Amber and Andrea a chance! I really tried to like them. I did…but by having these two girls just act as stereotypes, it really took away from the story. I don't even know if I want to read the rest of this series. I'm so disappointed.
As for the rating…I'm stuck between 2.5 and 3…mainly because there were elements of the plot that were interesting but the thing that drew me to this book in the first place felt like a huge slap in the face once I started reading.
I'm going with 2.5
I don't care if it was 2018, this book fell into the category of diversity baiting…and I can't even express how much I hate that. Proper diversity is showing a variety of character's of different backgrounds who compliment and contrast one another. They don't play into racist stereotypes, they are 3 dimensional. These character's actually get backstories, have families and hobbies…like, why is Amber so mean? There was no reason other than "She's the Queen Bee." Really? That's it? It' not a defence mechanism? She just bosses people around and acts like a spoiled brat because she can? Andrea, likes to study and everyone's always talking about how she's going to get the Nobel Prize some day. She's so smart! People call her a nerd. Like at least they gave her the whole bit about her mom trying to set her up with all these random guys but still…"I don't have time for boys. I have to study." Seriously?
I'm glad other reviewers felt the same way about these character's. When I started I really thought "give it a chance maybe it'll invert the tropes or something" but no. Nope. Not at all.
Anyway, that's my rant. Looking forward to seeing REAL diversity in YA books going forward.
---
About A stunning adaptation of a tale that's been winning hearts for twenty-five years Shade is a young Silverwing bat, the runt of his colony.…
About Eleven-year-old Avery Lee loves living in Hickory Valley, Maryland. She loves her neighborhood, school, and the end-of-summer fair she always goes to with her…
About Jeanne Ann is smart, stubborn, living in an orange van, and determined to find a permanent address before the start of seventh grade. Cal…