I decided to request an ARC copy of a book I auditioned for earlier this month and was accepted. I loved the passages for the little sister that I got to read for my audition.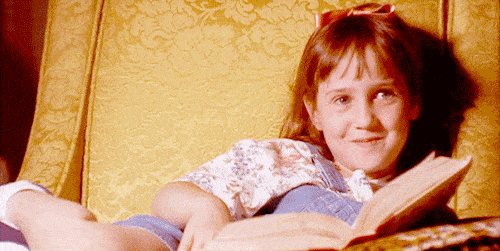 I love audio book auditions because I get a sneak peak at new books before they're even offered as ARCs and before I unbox them at work. One of my favourite things to do at my part-time job is unbox the new releases. It's so exciting seeing that final cover design, and…the new book smell. It is a thing! It is so comforting. Old book smell is its own comfort, but to me the most comforting thing about an old book is the bends in the spine, the gently crumbled pages and the slight browning of the paper.
I'm so excited to read this book. I was actually going to buy it when it released and review it anyway! It was already on my TBR.
I was also accepted for a bunch of other ARCs, but I'm currently reading the one and am hoping to finish it by the end of the week so that I can post the review. I'm going to be reviewing the Anne of Green Gables manga sometime this month as well, since I was accepted for that.
Fun fact: I'm that typical Canadian who loves L.M Montgomery. Anne, Emily. My favourite adaptation of Emily was the anime actually! I liked the live action show and I'd actually love if Netflix picked it up and revamped it…but they should definitely do it the way the anime was done because it followed the books. No one was turning into a kelpie. I mean, yah I'm Scottish on my Dad's side but like…the random Scottish folklore being thrown in during those later seasons was…out of genre for how the series started. If they'd always talked about her having second sight and such earlier on, it wouldn't have been so random. I liked it, but the genre switch was completely random.
Anne with an E was definitely well done in my opinion. I know of a handful of people who didn't like it because it wasn't as light and cheery as the previous adaptations (I own a bunch of those on VHS). I have yet to see a version of Anne that I can say I absolutely hate. The films and Anne with an E in my personal opinion, captured Anne, Diana and Gilbert well. Actually, I've found that the show versions of Diana truly grasp how important her friendship is to Anne in a way that the films (mainly because of the time length) aren't able to capture.
Well, that's enough about Anne.
I'm looking forward to reading these ARCs! I have high hopes for several of these books, but I'm also a bit nervous. I'm always open to reading new authors but I'm not always open to delving into new genres. I read a fair amount of different ones and will read anything ranging from Middle Grade to General Fiction. I love comics. If I'm being 100% honest, I adore them. Still, for me its all about the authors writing style and how quickly I connect with the characters. The plot draws me in and entices me to read but the character's are what keep me invested.
Fingers crossed I like them all! I've already had one disappointing review for this year and I definitely need to read something to make up for it!