I received a comment last week asking me to revisit and elaborate on my post "raising the stakes" where I talked about struggling with a particular scene I'd been working on with my editor.
To summarize what I'd written in this post, it took me watching cartoons to fully understand how this was done properly. I had to create an atmosphere and situation in which the character's were truly fearful of what lay ahead.
I decided to do a bit of reading on the subject, because even though I've been writing and studying the craft for a long time I like to explore others thoughts on the subject as well. I don't believe that there is one concrete way of going about every single aspect of this craft. In fact, I feel that each individual eventually finds what works best for them and that only comes after years and years and years of practice.
The first article I read, "5 Surefire Ways To Raise The Stakes Of Your Story" broke down what it means to "raise the stakes," noting that each story must have them in order to keep the reader invested. Stakes allow for character development, and create a steady pace for the plot. The higher the stakes, the larger the consequences and the larger the consequences the harder it is for a character to make decisions.
It is our actions and decisions as people, that help others characterize us. We are more often than not judged upon our "character" versus solely on things like our appearances. Now, although a character's appearance in a novel is important it is also important to remember that what the readers connect with in the end, is the character's personality.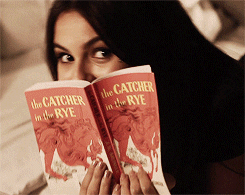 A good example of this is a novel like Catcher in the Rye, which is told in the first person point of view (P.O.V). When reading this in university, I absolutely adored it. I thought Holden was funny, charming almost, despite not being the greatest person. My professor at the time, did a survey, having us do just a quick show of hands, to see who liked the book. She, like myself adored Holden's character and was shocked to find that the majority of the class absolutely hated the novel.
Why did they hate it?
Well, they hated Holden.
The three of us who liked the book (including the professor), loved him. We thought he was hilarious.
If the reader doesn't like the character, they won't like the book and most characterization is not done by what the narrator tells you about the character, but what the character does in contrast to what is being said about them.
This why we have cases where a book has an unreliable narrator, as these narrators are flawed. They tell us what they want us to believe about the character and those around them, but it is through the actions taken by these characters that we piece together the "real" story.
A character's reaction to the stakes within the story, gives the reader two options: care about the character, or ditch them.
Another article that I looked at was from Well-storied, where they gave a list of 7 main things that one could/should consider when trying to determine what the main stakes of their story are:
1. What does my main character want (e.g. happiness, revenge, forgiveness, love, etc)?
2. How does my main character plan to achieve this? In other words, what is my character's story goal?
3. WHY does my main character want to achieve this goal? What's their motivation?
4. How is the path to achieving this goal out of my main character's comfort zone?
5. What does my main character stand to lose if they don't achieve their goal?
6. How will my main character's life, beliefs, etc. change for the worse if they don't achieve their goal?
7. If my main character fails to achieve their goal, what are the consequences for those my main character loves? 
These are definitely great questions to ask when thinking about the plot. Of course, you should develop your character before attempting these questions. Trying to fill these in, without fully understanding who your character is can be extremely difficult, even if the questions seem very straight forward.
Something that I like to do, is create a list of character building questions. I started doing this years ago by making character sheets for my story binders. In these binders I would have a character sheet that had a full body drawing of my character in their favourite outfit. Along with that, I would write down their name, age, family members, personality traits, hobbies, interests, music preferences, favourite colour, favourite food/desert, if they had any pets, favourite subject, favourite movie (if applicable), what languages they spoke, a list of their friends and enemies…and anything else that seemed relevant to the story.
I will say, that those things alone don't always help you fully understand the voice of your character, which I feel is just as important as knowing what sort of story you want to tell about them.
This article goes on in more detail about the other components that one must consider when raising the stakes, which as I mentioned, require you to understand who your character is. They talk about using the same questions for the stories antagonist, and also looking at things like "is there a time limit for the character" or how a character's fear of something might cause them to question their goal.
The next article I looked at was by NY Book Editors, titled, How to Raise the Stakes in Your Novel and Create a Gripping Story. This article starts off by warning about the dangers of raising the stakes too much, or piling them on so heavy that things like characterization completely get overlooked by the author. This is definitely an important thing to point out, as when discussing the previous articles, I myself spent a great length of this post emphasizing that characterization and raising the stakes work hand in hand. There needs to be balanced. If the reader has no reason to care about the characters in the story, why should they care that a giant monster is about to devour them?
I have read books where the characters just fall flat. It is just as disappointing as a book where the plot seems to drag on and on for what seems like years. It takes time and practice, but finding a good middle ground is definitely the ideal. I know that as a reader, I need to care about a character in order to care about what happens to them in the story, otherwise I get bored. In a manga I reviewed a little while back, I was extremely bored with the leading character. I could care less if she ended up with the male lead at the end of the series. The side character's however, were interesting. I've been debating on whether or not I'll continue the series SIMPLY because of them. The issue here is that as a reader, I'm debating. You don't want your readers to debate whether or not they'll drop your story. You want them to like it…and having a balance between the stakes and the characters allows for a satisfying read.
The next article, by The Creative Penn touches upon the same thing, but more so in regards to how creating tension in your books, can help to drive up sales. Obviously if you are publishing your work this comes into play, however I personally don't like to look at my books in terms of sales while I'm still in the stages of writing. I like to enjoy my books, so I look at them from a readers perspective. I always write what I want to read. To me looking at my work, as someone who reads books (usually in the same genres), is the best way to determine whether or not the tension is strong enough. Of course, once you've gone through and edited yourself, you'll pass the manuscript on to your editor, or beta readers or your agent (or even just a friend) for the final test.
Still, regardless of my personal feelings toward that, I agree 100% that as the article states, you want the book to be good enough that readers will recommend it to one another.
I'm always on Twitter or Instagram recommending books. I work part-time in a bookstore, the majority of my job is recommending books! Depending on the genre or section, each of us that work there, know someone on the floor who has extensive knowledge of something that might pique the customers interest.
This article by The Creative Penn, talks about creating "reader glue" which to them means that when a book is well written (the stakes and characters are balanced, etc) it creates an, "intense emotional experience."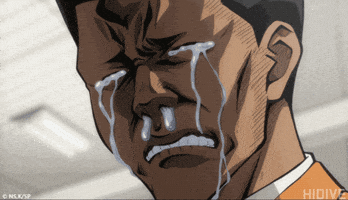 The final article I looked at from WHW (Writers Helping Writers) mentioned how the main plot and sub-plots will have different stakes, each contributing to the story in their own way. I liked that they pointed this out, as I didn't see much mention of this in the previous articles.
In books that I read about the writing craft back in middle school, specifically those about crafting novels, I paid a lot of close attention to the chapters on sub-plots and their significance to the overall tension of the story. It's usually within the sub-plots that the reader gets a closer look at the character and how they react to different situations.
I always think about those adventure stories, like The Hunger Games series, where there is this underlying romance sub-plot. Although it plays a small role in comparison to the whole "try not to die!" aspect of the books, it is still significant as it shows the readers how far Katnis is willing to go in order to survive.
Her playing into the wants of the viewers by pretending to fall in love with Peeta so that she can not only keep herself alive, but him as well tells the reader a lot more about who she is, versus what she herself says in the narration. She pretends to love Peeta to keep him alive even though she knows that manipulating him will break his heart.
This one sub-plot tells the reader that Katnis would rather not have to go through the games alone, we even see this with her connection to Rue. Although she keeps much of her thoughts to herself, she is protective. In Rue she sees her younger sister, the one who she would do anything for. In Peeta she sees warmth and innocence. Innocence is probably the one thing Katnis is constantly trying to protect and it might be because she by participating in the games has lost her own. She's no longer naive about the world around her. She sees the evil being done and the only option she has is to survive…but what is she willing to do to Rue and Peeta, who remind her of the life she once had?
All of these things build tension. A characters actions in relation to those around them throughout different sub-plots.
I personally think that the whole love-triangle thing clouded aspects of Katnis' character (mainly because of the Team Peeta versus Team Gale), as throughout we constantly see Katnis losing more and more of this innocence in the sub-plots of the three books. Who she ends up with isn't insignificant but it does show us how deeply Katnis was affected by her participation in the games. She sacrifices more than just love…she sacrifices herself. She loses everything that made her, who she was before she entered the games.
I really like this example and I could go on and on elaborating on it, breaking down each of the books and how the sub-plots contribute to Katnis' characterization but I won't. The idea here is mainly to provide an example of how by balancing the stakes both within the main and sub-plots with the character development (who they are at the start and who they are at the end), creates a story that readers will enjoy and probably come back to.
In my case, I've made reference to books in this post to use as examples. Someday, someone (maybe even me), could use your book to do the same thing. They might revisit their favourite passages or gush about it to a friend.
I can definitely say that the parts of books that we readers tend to recall are the points where the author raised the stakes.