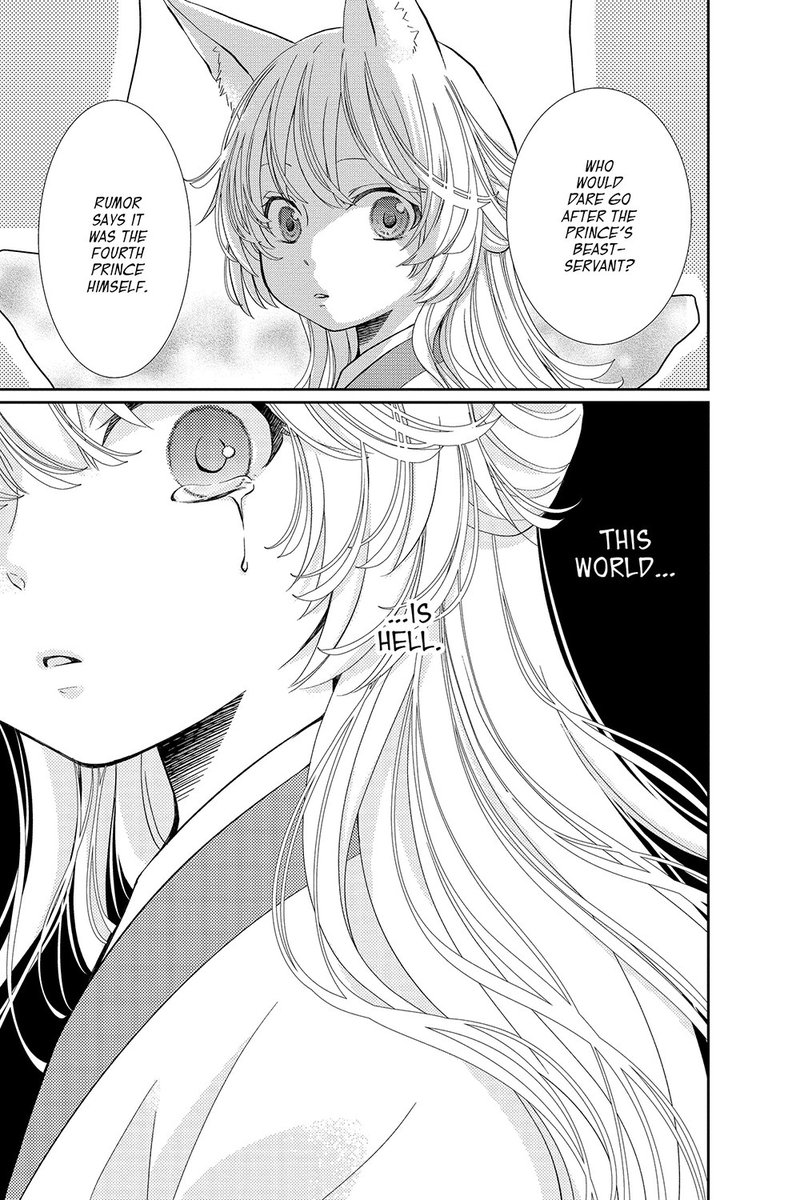 Summary
The Kings Beast by Rei Toma is set in the same world as Toma's Dawn of the Arcana series in which humans and Ajin live amongst each other. Some Ajin are gifted special abilities and those who are get assigned to serve the princes of the imperial palace as beast-servants.
The Kings Beast follows Rangetsu, as she disguises herself as a man to get close to the prince who her brother once served. She suspects the prince of murdering her twin brother only to find that prince Tenyou is not who she expected him to be.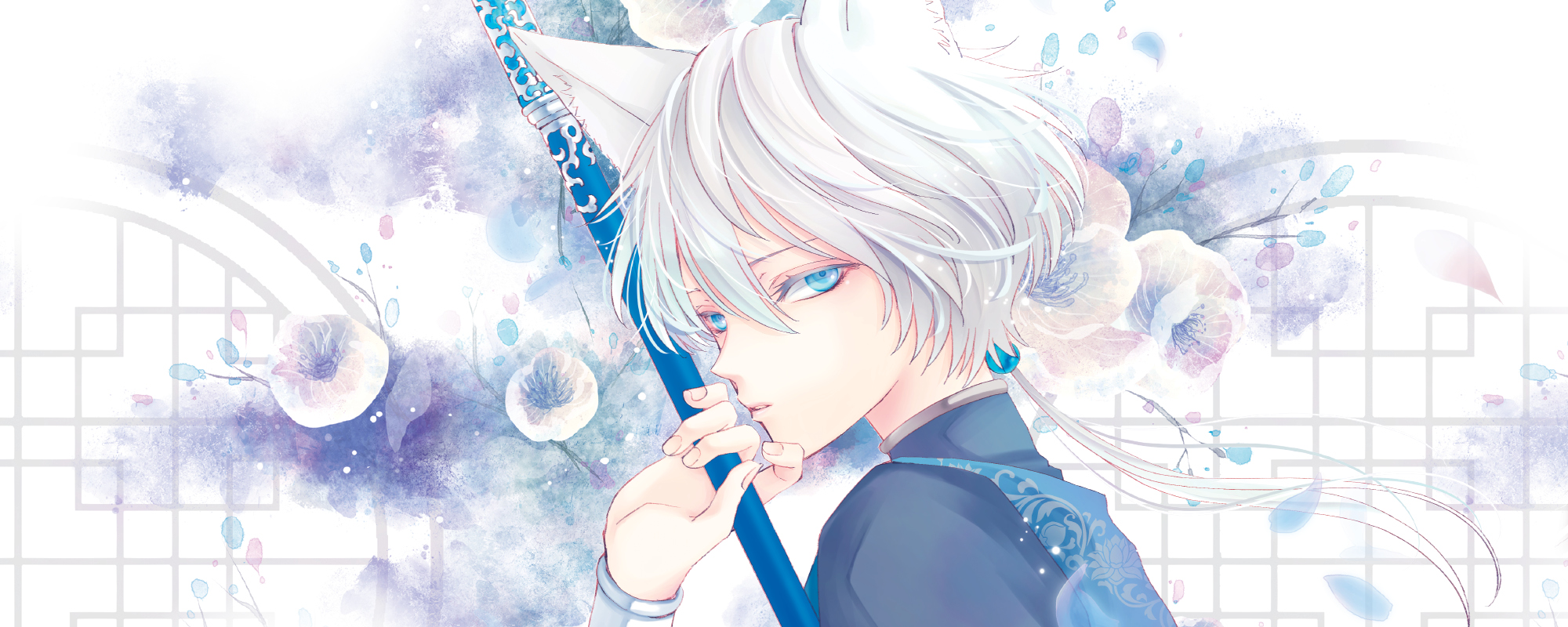 Review
I was absolutely thrilled to find out that The Kings Beast would be taking place in the same world as Dawn of the Arcana. I can remember getting the first volume of Dawn of the Arcana with my grandparents at this little Coles bookstore at the mall where they live. I was drawn to the cover immediately and ended up finishing the book the same day. I loved the lore created around the world, the artwork and the way that the character's were introduced.
In The Kings Beast I felt certain moments were rushed, and I feel that this is because there is the assumption that readers of this series have already completed Dawn of the Arcana. I think this quick introduction to "the gifts" that the Ajin possess is fine for those who know this series lies within the same world and who were previously introduced to that, however it could be a bit confusing for those who have never read or heard of Dawn of the Arcana.
Rangestu is perceived as weak in stature, many believing that she is a young boy. Some of the comments made by prince Tenyou remind me of when I played Viola in Twelfth Night back in university (and I played Viola a lot). He comments on her small frame, her boyish voice, her long lashes–those unfamiliar with Twelfth Night could compare this to Mulan when Li Shang is entranced by her while believing she is Ping.
Rangestu has spent years trying to become the best fighter, in order to be considered a good match for the prince whom she believes has killed her twin brother Sogetsu. There is a coldness in her frames, some of which where she is shown putting on a pained smile. She has one goal and that is to avenge her brother's death.
Personally, I would have liked to see Rangetsu and Tenyou dance around each other a bit before it is revealed that he was not the one who had her brother killed. I like that Tenyou comes to the realization that she's related to Sogetsu, but it would have been interesting to have that revealed near the end of this first book rather than earlier on. I also enjoyed watching others close to Tenyou, test Rangetsu but I found at times Rangestu was too outspoken for an Ajin.
It is mentioned early on in the book that Ajin are viewed as lower class, and that if they attack or speak out against a human they can be killed, so having Rangestu in the palace being so outspoken seemed a bit off to me. I wish that she had taken the time to try and hide her true intentions, mainly because she has worked so hard to get to this point.
Overall, despite a few small criticisms I enjoyed this first volume and would definitely recommend it to those who enjoy fantasy, shojo and historical manga's. I would also highly recommend this to those who are familiar with Rei Toma's work, especially Dawn of the Arcana as it was fun being reintroduced to this world and seeing how things are for different Ajin and human's living in another region.
4 Stars