My sister-in-law requested some series recommendations to help expand my nieces love of stories, so I've been on the hunt for a handful that I can gift her for her birthday/Christmas.
In my adult life, after realizing how hectic the holiday season gets, I've tried to get gifts for my family members as early as September. With my niece I keep track of things that she mentions throughout the year and buy them later. Shopping early also stops my wallet from crying after the holidays. December is the busiest month of the year for me outside of work, so planning my gifts and getting them wrapped up by the end of November saves me time and alleviates stress.
One thing that I've noticed is that I have to get a really good feel for a book before passing it along to my niece. Often I'll read them first, because I would hate to give her something that she might not enjoy, and on top of it something that might be too scary or too mature for her at this time in her life.
I'd say 9-12 is a hard age group to navigate when it comes to young readers, because on top of each kid being an individual with their own unique interests, there are also different levels of maturity in each of the books and series one might encounter when shopping in this section. I was definitely one of those kids who read books intended for an older audience between 9 and 13…however, much of these books were manga and graphic novels. My experience as a reader definitely effects how I approach recommending books for kids, especially kids I don't know personally like my niece. That's why I don't like to recommend books I haven't read.
For adults who aren't big readers themselves, I can imagine choosing books for others is a challenge. I salute you. My personal recommendation, if you have absolutely no idea what to buy the bookworm in your life is to just give them a gift card for your local bookstore. It'll save you the headache, and they can pick out something they like. You can always pair it with a bookmark, or a mug if you want the gift to feel a little more personal.
I'm thinking of reading through a handful of middle grade books over the next month so that I can get a good idea of what might actually peak my nieces interest. When I can't think of a series, one thing I try to do is to recommend people specific authors who I've read extensively like Judy Bloom, Jerry Spinelli, or Kenneth Oppel. All authors who I've read multiple works from, and really enjoyed despite not all of their books being contained within a series.
There are just so many great reads to choose from, but each person has their own preference and I feel it's important to take that into consideration.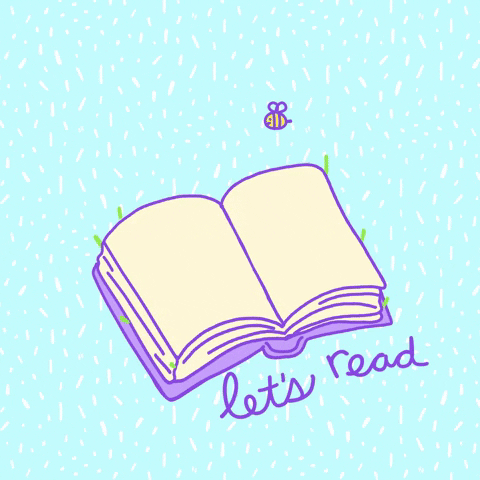 Another little project that I've started is that I've been creating lists of middle-grade books based on certain topics such as sports, theatre, mystery, family, spooky, pirates…etc…because this can really help figure out what books to recommend. Once my list is a little more organized, I'm going to post it on my blog, with the description. This is is going to include a chunk of books that I haven't read, but just because something isn't my cup of tea doesn't mean it isn't good and I want this list to be filled with books that I can come back to with my niece or a family friend with kids and go, "You really like basket ball, there's this entire series on that, or you can read this book over here where the kids on the team have to hunt down a thief."
I love helping people find their next favourite book, so for me this is kind of just a fun little project to do in between working and writing. I hope this list is useful, and I can't wait to add more to it as I go.
About Sequel to Shannon Hale's award-winning graphic novel memoir, "Real Friends", this new graphic memoir picks up where "Real Friends" left off. As Shannon grows…
About Jen is just getting used to her life on Peapod Farm with her brand-new step-sisters, Andy and Reese. But when the school year starts,…
About As seen on The TODAY Show! New York Times bestselling Mac Barnett and Caldecott Honor award-winning illustrator Shawn Harris turn their massively popular The First Cat in…