I bought this manga for my niece (she's 9), because I wanted to find an age appropriate manga for her to read and she is a HUGE Disney fan.
Cruella: Black, White, and Red by Hachi Ishie has lovely illustrations, which gave off a mix of the 80s and 90s manga styles. I liked the way the panels were laid out, and how the characters were introduced. I also loved the artwork for each chapter.
I'd like to start off by saying the manga is not an adaptation of the film.
The manga has 3 chapters in total, each covering a part of Cruella's life, mainly focusing on her between ages 18-21. I actually liked that the book didn't age her down because it was directed at a middle grade audience.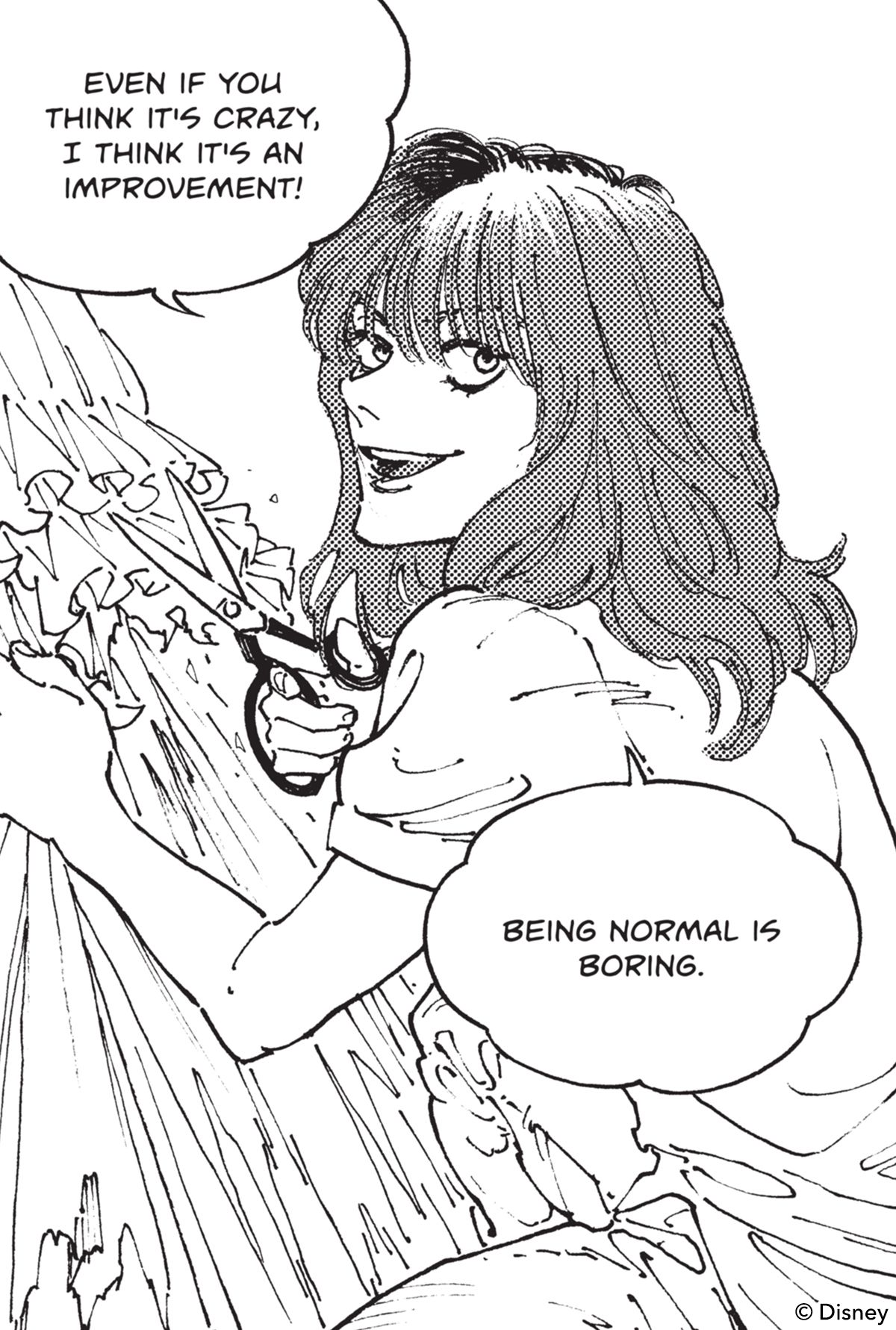 Horace and Jasper were well developed throughout, but I thought the one character in the leather jacket, who is mentioned by Jasper in a later chapter would be more prominent than they were. It seemed as though this character was being built up to be a major player and then he kind of just disappeared, and then Emilia was introduced. This leads me to the pacing, which in the first chapter I felt was fairly well done, however because the book is set at different points during Estella/Cruella's years before she becomes a designer, I felt like too much was being crammed into these short scenes.
It almost felt like a manga short story collection instead. I'm not sure if this is supposed to be a one off, or a short series, but regardless I enjoyed reading it and I know my niece will love it. I just felt like it needed a little more story wise, so I gave it a rating of 4 stars on Goodreads. I also took into consideration that this is meant for young readers, so it's possible some of what I felt was lacking is because this is a reimagining of a reimagined character…and I had expected it to cover pieces of the movie.
Overall I thought the book was fun, and I would definitely recommend it to young Disney fans who are also looking into reading manga.
One other thing I will note is that this book reads the same as Western graphic novels, versus a Japanese manga, like the Maximum Ride series and most Western made manga.
About A stunning adaptation of a tale that's been winning hearts for twenty-five years Shade is a young Silverwing bat, the runt of his colony.…
About Eleven-year-old Avery Lee loves living in Hickory Valley, Maryland. She loves her neighborhood, school, and the end-of-summer fair she always goes to with her…
About Jeanne Ann is smart, stubborn, living in an orange van, and determined to find a permanent address before the start of seventh grade. Cal…