Let me start off by saying that it felt like an eternity while I waited for this issue to come out. I was so excited when it was released! Outside of the Robin's (mainly Grayson), Beast Boy and Raven are my absolute favourites.
The series by Kami Garcia and Gabriel Picolo is fantastic. I think it's a good entry story for those who are new to DC comics because they take the time to introduce each of these characters throughout. As a DC fan I personally love this series and really want to see it continue. One of the other DC series I'd been into was dropped, which followed Damien Wayne and Johnathan Kent, so I'm really glad to see that the next issue in this series is titled Robin!
I don't want to give away any major spoilers, but one of my favourite things about the artwork in this issue was how the panels slowly became more colourful whenever Beast Boy and Raven were together. Gar's panels all have hints of green, and Raven's purple, so the artist made it so that when the two of them are together these colours begin to show up in the same panels. It's such a small detail but I absolutely loved it.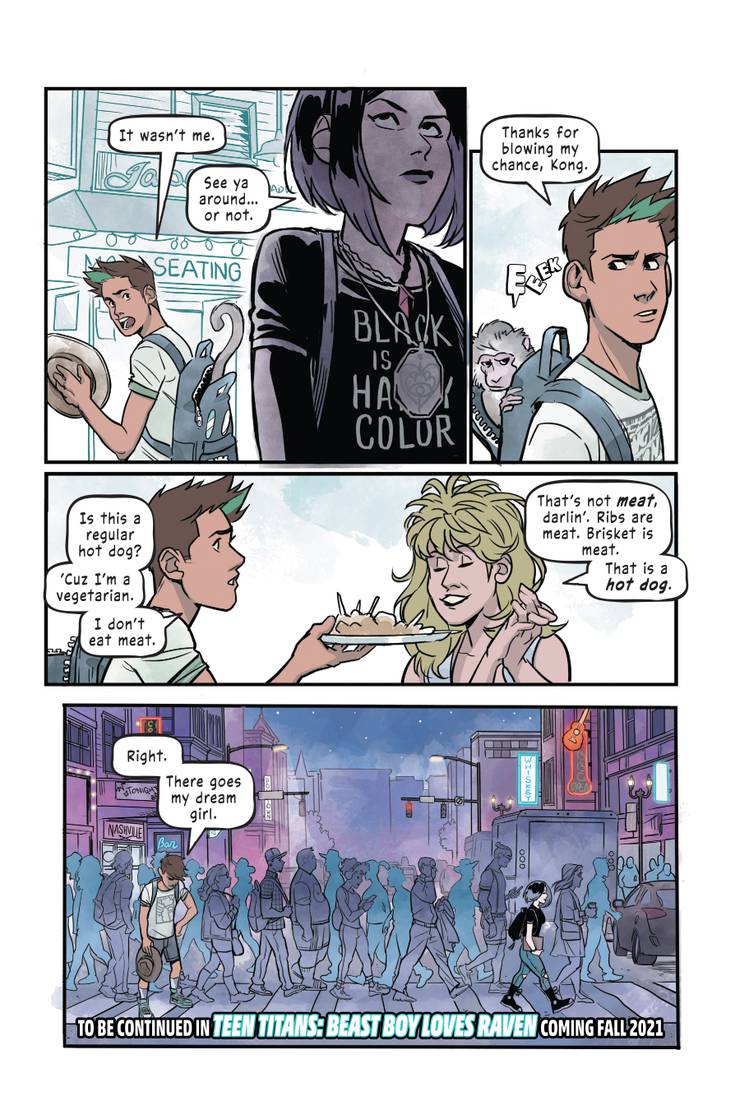 Also, Max and Damien are in this issue! I was so happy to see Max again. I can't wait to see how everyone's powers, relationships and journey's develop in the next issue! It was also nice to see Damien again after the other series was dropped. He's definitely grown on me as the newest Robin, and I find his interactions with the other characters in the DC universe hilarious, mainly because he comes across as such a serious kid.
About A stunning adaptation of a tale that's been winning hearts for twenty-five years Shade is a young Silverwing bat, the runt of his colony.…
About Raven Roth, Garfield Logan, Maxine Navarro, and Damian Wayne are on the run…from Slade Wilson, from H.I.V.E., and from the horrible experiments H.I.V.E. conducted…
About When Becca transfers to a high school in an elite San Francisco suburb, she's worried she's not going to fit in. To her surprise,…