When building my character's personalities and backstories I like to include as many details as possible. I've created character profile pages like the ones in manga, which usually include a list of things like favourite foods, blood type, star sign etc. Not only is it fun but it also allows me to spend quality time with each individual character.
I love watching my characters go from being an idea to a fully fleshed out being…well fully fleshed out on paper (haha).
Each of these types of questions gives me a chance to think about who my characters are. What makes them happy? What frustrates them? Do they have trouble sleeping at night?
I may never use this information, but I find knowing it allows the story to progress naturally. I don't have to think hard about how each character would respond because I've taken the time to get to know them as if they were a close friend.
So…do my character's have any special hobbies or interests?
Nicholas likes to draw. Many of the things he's good at he considers hobbies as they were things he used to do with his grandmother. He's always done them, so he hasn't acknowledged that he might actually have a talent for them. He can also play music by ear, something that he picked up as a little kid. These are things that actually come up in the novel.
He also loves to explore and make friends with small animals. Mainly frogs or rabbits. He's known in his family for bringing home new "pets" every once in a while.
Rose likes to read. She's the type of person who can't go into a library or a bookstore without walking out with a book. She'll reread her favourites over and over and will even come up with her own stories to share with her family. Aside from that, Rose collects ribbons that she uses to accessorize with her outfits.
I'm not exactly sure why I always associated her character with ribbons but from day one that's how I pictured her. I like that she's a talkative, fashionable bookworm. Even when she reads, likes to read with or to someone. She's what my Nana would call a little chatterbox…but it's one of my favourite thing about her character.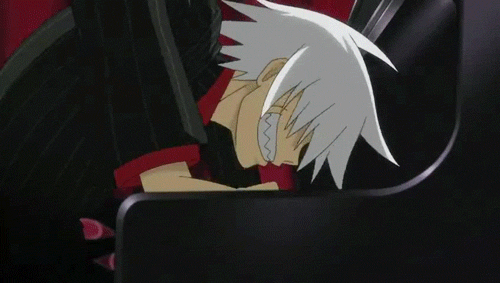 Roland plays the piano. He can also play the guitar but it isn't his favourite instrument. He just likes how portable it is. He quit playing before he reached his twenties and gave up on the idea of being a professional musician. Prior to that he dabbled in writing his own music and was forced by his teacher to sing solos at the school's Frost pageant. Before that he was shy about playing or singing in public but after he gained a lot of confidence. Performing made him really happy. Now he claims not to have time for it but every so often he'll sit down and play something.
He doesn't look anything like Soul when he plays…I thought I should add that. Although it would be funny if he hunched over like that and smiled at the keys.
Dianna likes to travel. She did a lot of it while she was in college, especially between semesters. She's very adventurous and loves meeting new people, which is mentioned in the first book. She even does some travelling in it! She doesn't have her own car but if she did, she'd probably spend most of her time on the road. A lot of the time she travels by train. She also learned a new language while she was in university, which comes in handy (but no spoilers!).
I'm not sure if anyone other than Peter would consider this a hobby…but he really likes hanging out at the pub. He likes the food, the people and the music. I don't believe he's actually shown hanging out there in the first book but it does mention it a few times. A lot of the time he'll go there to catch up with old classmates or to kill time. Unlike some of the other character's Peter has a lot of time on his hands, so he spends it either doing something stupid with Roland (like most bored people), going on the odd date or hanging out at the pub.
---
Well, I'd say it's time to get back to work! I've been back and forth between recording, work and catching up on my TBR list (which never stops growing!).
I really want to see how much of the sequel I can knock out before the end of the month. If you'd like to see some of my process, I posted some writing vlogs on my YouTube channel.
This one features me painting my home studio, a portion of my manga collection and my sister's Persona 5 posters haha. The sparkly guy in the thumbnail was made by my niece. He's a love bug.