There are many books that have resonated with me from their first to final pages, ones that I don't have on my own shelves and wished I did, so I could read them again and again.
This is a list of those books.
I read this book at the end of the 10th grade, during summer vacation. I couldn't put it down. I was addicted to each and every passage.
I wish I owned it and have been on the hunt for it ever since I borrowed it from the library. It's one of those books that I'm constantly reminded of.
I also recently discovered that this book is apart of a series, which makes me so happy because it definitely needed some sort of sequel.
This novel had such beautiful passages. I read it in the 9th grade and was completely captivated by the story.
I've always been a fan of mermaids (I watched a lot of H20 back in the day), and was a bit of a history nerd as well…or I should say, that I still am. I just love stories and to me history is a compilation of stories passed on from generation to generation. We have individual histories and shared ones…and woven into those is where mythology lies. Mythology can teach us a lot about our past and present, just as much as history can, as the stories we tell about our world often reflect how we view it.
Sirena was such a beautiful story. I secretly read it during classes. I read it at home. I read it on the bus. I could not put it down.
It was one of those books where my mom had to come and tell me to stop reading and go to sleep. One that I couldn't wait to leave the dinner table to get back to!
I wish I owned it. I would love to read it again.
3. House of the Scorpion by Nancy Farmer
I read this book in grade 9 as well. I loved it.
It made me cry more than once. It felt as though the reader was growing up alongside Matteo.
The bonds between him and some of the other character's were so strong and yet so fragile at the same time. Everything about his existence was fragile.
There are many scenes from this novel that continue to pop into my head every now and then. I don't believe the sequel was out yet when I had read it, which was extremely frustrating because it ended with a fantastic and heart-wrenching cliffhanger.
I was on the edge of my seat reading this novel. I'd love to revisit it someday.
4. Greener Grass by Caroline Pignat
It seems that I read a lot of these books back in the 9th grade! Greener Grass was a gem.
I actually bought it for myself as a Christmas gift in 2019, while I was working seasonal at Indigo. I was shelving new books in the Teen/YA section, when suddenly it popped out at me. A single copy of Greener Grass, tucked between two larger novels on the shelf, as if it had been waiting for me for the last 10 years.
I can't tell you how thrilled I was. I bought it immediately after my shift.
The first time I had read this book was when I was 14.
If you couldn't tell by now, I spent nearly every day in the library during high school. I also spent way more time reading than on my actual studies (which I don't recommend!).
Anyway, I had learned previously from my grandparents a little bit about the Irish famine, but this book really opened my eyes. I cried reading it. It was different than hearing my grandparents tell me about it, or learning songs written during the famine, or watching a documentary on TVO or BBC…this novel threw me right into the story and I couldn't put it down no matter how painful it was.
To this day I still feel for Kit as a character. She was extremely relatable, and incredibly strong. I think that my love for this book is what brought her and her story back to me after all these years.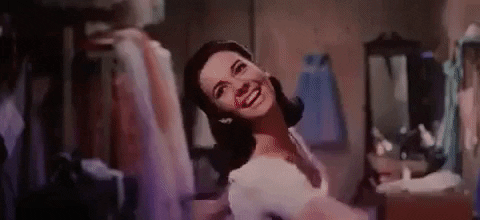 Each of these books have left their mark on my heart…and the fact that I remember them so fondly after 10 years is honestly remarkable. There are books that I read for school, that I almost feel sorry for…because although I finished them, I wouldn't choose to go back to them (aside from 2).
Thinking about these books brings a smile to my face, despite…all of them having moments that were fairly sad…and I mean like Boy in the Striped Pajama's sad. Like not being able to sleep because your heart has been ripped out by a book sad.
It's funny…I've had my heart broken by more books than boys. I guess that's a good thing…but when I say these books are some of my favourites, I mean I adored them like no other.
Honourable Mentions:
I read this book when I was in the 8th grade. I've never forgotten it. However, I actually took it out of the library again in 10th grade because my high school had it.
I do wish I owned a copy of it because it's such a lovely book…and it blends the thin lines of reality and fantasy.
Andy was a very memorable character, along with his father.
A fantastic Canadian read about a boy moving to Halifax after a horrible tragedy.
Escape from Memory Margaret Peterson Haddix
This is another book that I remember fondly from the 8th grade.
During this time I read just about anything I could get my hands on by Margaret Peterson Haddix.
This novel was incredibly captivating and had me staying up all night to finish it!
It also lead me to reading other books by the author like the Shadow Children series, which I thankfully own a few books from…and will hopefully someday complete the set.