Since it's my birthday this month, I've got a lot of music scheduled to release. Most of these are songs that were written either last year, or during the middle of the pandemic.
Love Song is the newest track coming out after my cover of Edge of Seventeen, and T-Rex in a Toddlers Body. The songs releasing later this month are titled The Last Song (March 23rd), and Loneliness (March 26th). I will also be releasing an EP on March 26th, titled Songs from Vermin which features 5 songs from the novel series along with a bonus alternative version of one of the songs.
The Last Song and Loneliness, are both songs written based off and set in the world of my nieces dolls. Although they might not sound like it. I'd like to post a lyric video for each of them, and am hoping to have one ready to release for the same week of their release, but we'll see. I just finished recording for a series, and have some other projects on the go here, so hopefully I can get something put together.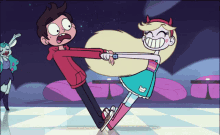 Loneliness is the most upbeat out of the tracks. I had a lot of fun recording that one. Hopefully you'll like it! I get that one stuck in my head a lot.
---
Looking for more music? check out these songs.
As promised, yesterday the EP Songs from Vermin released onto streaming platforms, along with the single Loneliness. I had so much fun recording all of…
My latest track just released, you can listen to it on most streaming platforms. I had a lot of fun singing this one. It gave…
I recorded this way back and finally decided to release it since it's my birthday month. I actually recorded two versions of this song, one…
---
Read More about Vermin
I finally did my first book signing this past weekend, and it was so much fun. Releasing a novel during the pandemic was weird. I'm…
I've been writing the third book in the Vermin series by hand, which has honestly been cathartic. I don't know why I stopped drafting novels…
Vermin has received another wonderful review! Fantasy based stories aren't usually my forte, especially ones that are part of series which are still unwritten/ released…