I've heard several different arguments about this over the years, both on the side of the reader and the author. It can be a touchy subject but I do think everyone's opinions on the matter are valid.
I know as a reader that when going through reviews of a particular book, I like to know why certain reviewers decided to drop the book. Their reasoning may be something that I too would find unappealing. I myself can usually tell if I like a book if I've sped through the first three chapters. If I start reading something, and by chapter three I'm still engaged it's a good sign. 9/10 times this method works for me.
Unfortunately, during university I was forced to finish many books that I found dry, distasteful, etc…as we were expected to discuss them, and study them throughout the semester. Trying to break out of that habit years later has been difficult. Although I know that I'm no longer required to finish a book I don't like, my brain keeps telling me to "give it a chance" as if this book might be on an exam or something.
In January I ended up reading two books that just weren't for me. Both had things in them that I found problematic but I only reviewed the one I finished reading on my blog. The other, which I did not finish, was an ARC that I stopped reading around the 5th chapter. I was excited for the book. I really was…but I was disappointed. It fell short of my expectations and there was a lot of over explanation being done to the point where it distracted from the story.
As you may have noticed, I haven't mentioned the name of the book. The main reason is that this book is another authors debut. Out of respect for the author, and because I received an advanced copy, I just don't feel right about giving a full, proper review.
What I did instead was I submitted a private DNF explanation through net galley. I chose to do this rather than submit a review, as I would hate to discourage people from reading someone else's work…or attack an author before their book is even released because of something I personally found problematic. That just isn't fair. Someone else might love it.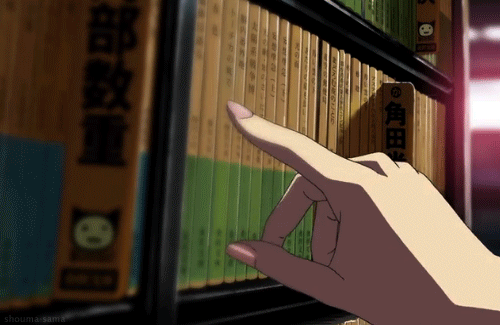 There are points that I made in my DNF statement that I hope the author and publisher will take into consideration, but ultimately I know the opinions of one person won't necessarily be enough for them to take those things into consideration. Had this book already been on shelves…say for a month or two, I would have considered doing a public review. A DNF review of ARC however just doesn't seem fair…at least not to me. ARC reviews are supposed to help market a book. I personally don't feel like I can give a proper, full review to something if I've only read 5 chapters. However, as I mentioned I think if the book had been released for several months and I purchased a copy, sharing my opinion publicly would be fair.
I honestly don't know if I was just being nit-picky because of the problems I'd come across in the book I reviewed previously, or if there were were issues in the text. I know that based on feedback from ARCs, novels have been pulled and revised before publication and I am hoping for the sake of this new author, that their book does go through some revisions prior to its release.
Something that people don't consider is that just because a book has a white protagonist, doesn't mean it doesn't require sensitivity/beta readers from a diverse group of people. I know that if I had say, been given the opportunity to read this book prior to this ARC…say as an editor, I would have definitely pointed things out to the author. They have a good concept. It's clear they wanted to have a diverse cast…they just didn't excecute it in a way that sat well with well…me a POC. Even stating this, I feel is too much. I don't think it's fair.
As I mentioned before, DNF reviews can be helpful to readers. However, the ones that simply say, "DNF. 1 star." are neither helpful to the reader or the author. If that's all a person has to say, then to me it seems well…pointless. I like to know why someone disliked a book just as much as why a person enjoyed it. If the person simply wants to avoid spoilers, that's fine but they can still provide some brief explanation as to why.
An example could be: I didn't finish this book because the introduction dragged on for too long.
That's quick, simple and doesn't give anything away to other potential readers. I'd consider that a fair DNF statement.
Other DNF statements that I find fair are the ones that go into length about issues they had with the book. I should add that I like the ones that are a little more respectful. I wish I could pull up an example of one that I saw recently by a fellow reviewer. Her DNF review was extremely throughtful. I won't go hunting for it though as I didn't ask for her permission. I will however be including her in my BookTuber's to watch post.
I'm curious to know what your thoughts are on this subject? Have you ever left a DNF review? Do you find them helpful or do you think it's only fair to review/consider reviews of something that's been read completely?