2021 is here and I am pumped about all the books on my TBR! I have high hopes. I was accepted for 2 arc reviews that I'm looking forward to reading. Along with that I've decided on the books and series that I'll be starting the year off with!
Manga:
Marmalade Boy:
I've already read and reviewed the first volume in this series. I'm currently on volume 6 now…and yes I've only been reading it for a few days.
Do I sleep? Ha…not since I started reading this.
That aside, I plan on doing a full series review once I get through each and every volume of this series. I can't wait!
I might also review the anime after I finish the series!
Ultra Maniac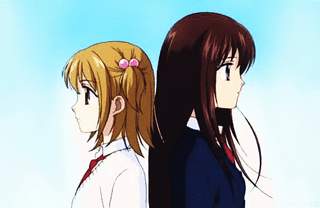 I'm familiar with this series but haven't read it, so I thought "Hey, I'm on an 90s early 00s manga binge right now. Why not go for it!"
It sounds really cute. I can't wait to review it!
Fever
I know very little about this series. I judged it by it's cover. I know…bad…but it's a book, we do that sometimes.
I also read the synopsis and it sounded kind of interesting. I'm taking a risk giving this manwha a chance.
The cover art for the series is gorgeous.
Lovely Lesson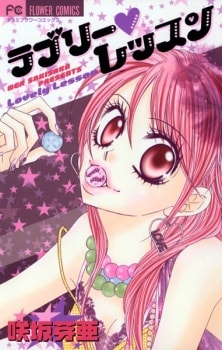 Lovely Lesson is another series that I'm not very familiar with but I thought it might be interesting to read.
This one I judged by the synopsis and the cover.
Who knows maybe it'll be a fun read?
Perfect World (Vol 1 – 3)
This is a series I picked up on a whim. I was given the first three volumes from Book Santa. Yes, there is such thing. Book Santa is the Santa that gives you books. It's the same as regular Santa but…you get BOOKS! Isn't that awesome!?
Anyway the series looks really good and I'm looking forward to reading it!
Blood on the Tracks (Vol.1 and 2)
The first book of this series had me shooketh to the core. Like whoa…
Anyway no spoilers! This is the only horror on my list for as you can see the others are all shojo, romance types. This however was dubbed by one YouTuber as "the series that breaks people" and so I totally had to read it.
I actually stumbled upon it by accident. See, first I saw it at the store and was like "I wonder what that's about" and then I went home and finished watching a YouTube video that was talking about the history of Horror and how the Horror genre's book covers have lost their identity. Immediately after that video finished another began to auto-play, featuring Blood on the Tracks.
The following day I bought volume 1.
Then volume 2 was given to me by Book Santa!
I can't wait to review these.
Comics
Jughead's Time Police:
If you weren't aware, I'm a big fan of the Archie comics. I've been reading them for as long as I can remember. My mom had a bunch and so did my great-uncle. In university I started adding my own books to the collection, especially after my great-uncle passed away.
My only comment about this franchise is that I wish they would watch out for spelling errors. I've purchased several in recent years that had at least 3 mistakes each. I'm not usually this picky about print errors and things but 3 or more mistakes becomes distracting to the reader. I also feel that with such a large company, this really shouldn't be happening as frequently as it does. If I find any in this comic, I will comment about it in the review and it will probably taint the overall rating, because as I mentioned this wouldn't be the first time.
That aside, the Jughead comics in these past few years have been really fun! I loved the Sabrina cross overs as well. Jughead's Time Police covers all the variations of Jughead throughout the comic (and Riverdale's) history. Basically I'm hoping this comic has the character poking fun at himself. It'll be fun to see a bunch of Jugheads going head to head…get it? Head to head. Yah…it's not that funny but I tried!
Novels
As mentioned I've been accepted for 2 ARC reviews! One of those is a novel. I'll be sharing what book it is at a later date but I'm fairly excited to read it as I'd heard rumours about it circulating Bookstagram and got to see the cover reveal a little while back!
As for other novels, I'm still undecided. I've got some ideas in mind but because of the lock down I don't currently have access to those books.
I may however, reread and review an old favourite of mine or even a few of the novels I was forced to read in university and high school…to see if my poor opinion of them changed.
---
I just want to finish off this post by saying a fly just flew into my cup and I am very sad. Just…why? It didn't have to drown. It didn't. But it did. In my drink. I am. So. Upset.
R.I.P Fly McGuy, Jan 4th, 2021