March is here! Aside from the first day of the month being very chilly, I thought today was lovely. I spent the morning in one of my favourite places in the world (among books, would you believe that?) and then snuggled up at home with my blankets and fangirled over Dick Grayson for an hour before reading. Dinner was also great. It's been a great day.
I've been doing a lot of editing. So much in fact, that when I'm away from my manuscript I'm continuously reviewing scenes in my head. It's been fun. I have a much shorter deadline this time around, so I've been trying to manage my time effectively.
It's can be challenging trying to balance everything but each time my schedule changes and becomes busier, I try to keep track of each thing I'd like to accomplish. Depending on how busy I get, this can be a daily or weekly task. I find that allowing myself to be flexible, helps me not to stress out about things. If I'm ahead of schedule with one thing, then I have the time to spontaneously go off and do something for a few hours.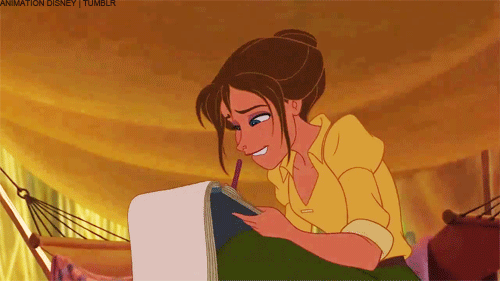 I believe that a part of self-care is taking the time to do the little things you enjoy. For me that could be reading a book or watching a show. Sometimes it's doing several very small things like putting on my favourite perfume or listening to a great playlist while I get ready in the morning. Whatever it is, it allows me to take some time to rest.
I highly recommend implementing breaks in your schedule, as if you were at say an 8 hour job. I'm not saying to write for 8 hours straight or anything but give yourself a deadline and allow yourself to step away from your manuscript for fifteen minutes. It can really help to come back to a scene with a fresh pair of eyes. It's a lot more effective than staring at your manuscript all day stressing out of a single line of text. Step back. Breath. Try again.