WARNING: This entire blog post will likely be filled with excessive fan-girling. For your own safety, please approach with caution.
I've been reading manga and comic books for a very long time. However, this isn't a post about my favourite Archie comics…this is about Manga I read as a kid. Now, I am aware that some of these series are for teens. I didn't understand the rating system when I was 9, so you'll have to excuse me.
I will be noting which ones I definitely don't think you should read between 9 and 12…and which ones are definitely 16 plus. At the time, I didn't know anyone besides my younger sister and our friend M (who is the same age as her), who read manga. So the three of us were constantly finding books that made us go, "GAAAAAH!" haha…which I laugh at now as an adult but there are some books that seriously messed us up and some that were very mature in subject matter.
If my friend who had gotten my sister and I into manga and anime didn't move back to Japan in 3rd grade I don't think we would've had this problem. His mom knew what was what…and well our Canadian parents definitely did not.
Note
Now, for those of you who haven't read manga or perhaps have children interested in manga, graphic novels and comic books, the rating system is similar to how films are rated and are based on subject matter.
For example:
There is children's manga: Pokemon, Yokai Watch, Beyblade, Yugi Oh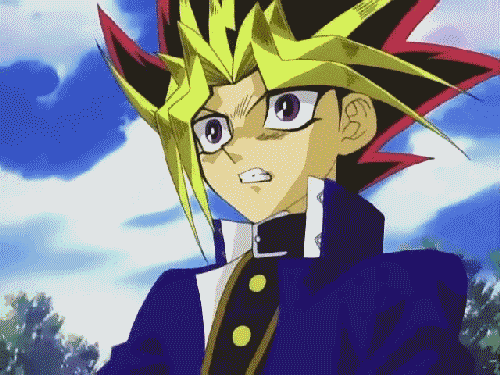 All Ages: Girl from the Other Side
Teen 13+ manga: Minima, Shugo Chara, Card Captor Sakura, Sailor Moon, Kamichama Karin, Hatsu Haru, Love in Focus, Anonymous Noise, Kodocha, Me and my Brothers…etc.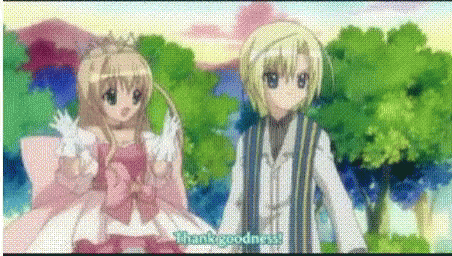 Teen 16+ manga: Mars, Ao Haru Ride, Dengeki Daisy, Wotakoi, Daytime Shooting Star, We Where There, A Silent Voice…etc.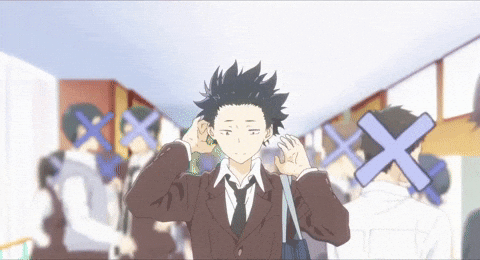 and 18+ manga: Monster, Ao Haru Machine Gun…etc.
Some of them will say Older Teen and will be placed in the general manga section, usually with the adult books as they are recommended for readers 18 or older.
Now Let's Begin!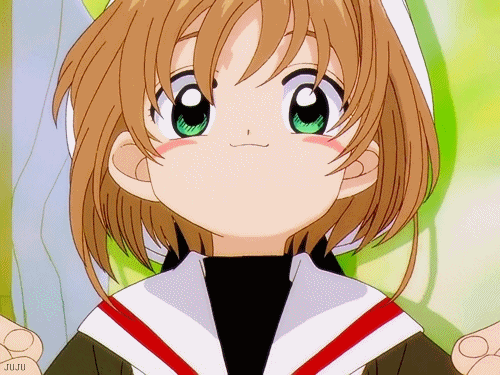 ---
Kamichama Karin
I had to start with this manga. My sister and I read the entire series (part 1 and 2) during the summer. We were hooked! We watched the anime as soon as we finished.
I think this was the first summer where our mom didn't have to fight my sister to take time out of the day to read.
The series was hilarious, fun and of course about a magical girl. Plus the artwork was adorable.
My sister and I still crack many inside jokes to this day about the series.
I would definitely rank this as a 13 plus manga. I think I was in 6th grade when I read it and my sister…she would've been 10 (4th grade). I'm pretty sure the rating for this series is 13 plus but I'm not sure. That's just what I'm ranking it as based on the content.
Honestly, it was really fun.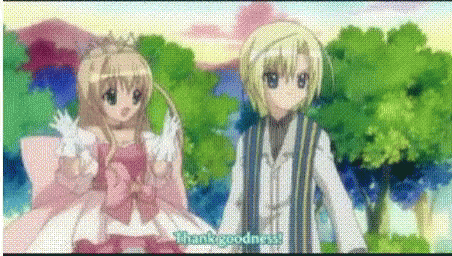 ---
Shugo Chara
I'm still obsessed with this series. I was 12 when I read and watched it and I ended up rewatching the anime in my first year of university.
It's funny because I remembered parts of it being sad as a kid but in university I cried like a baby watching it…while stuffing my face with mountain dew, stir fry and candy bars. I think I understood certain things more at 18 than I did at 12.
To this day I find more and more people who were absolutely obsessed with this series.
I even dressed like Amu as much as possible. She was also extremely relatable as were her friends.
I'm positive this is a 13 plus series but it may also be ranked as children's (for the spin off series). It reminds me a little of what Miraculous Ladybug is today. Only the kwamis are chara/heart's eggs and your super powers are what you wanna be when you grow up.
Plus who doesn't love these beans?
---
Beyblade
I cannot express how much I love Beyblade. Like I love it so much that even to this day I see the toys and I instantly beam with excitement.
I read the manga when I was 10 and watched the series between 8 and 11 (rewatching it constantly because I have part of season 1 on VHS).
I even dreamed about it. That's how much I loved this series.
I wanted to be a Beyblader, travel the world, make friends, fall in love with Ray or Kai (I could never decide) and have a super cool team name.
Yah…this series was fantastic and is honestly for all ages. I'd watch it with a toddler or my Nana (she's watched it lol).
---
Kingdom Hearts
I will forever be in love with this series (both the games and the manga). Although the games are more fun in an interactive sense, the manga is fantastic for younger readers.
I would rate this manga all ages as I think it could be enjoyed at any age. It's a great story, with fun and memorable characters plus…reading books based on video games has become a huge trend lately.
I can't get enough of these characters.
---
Me & My Brothers
This series started off well…and I do own a few copies of it…however it's questionable, especially the 13+ rating.
Not saying that it's innapropriate but like…a 14 year old girl being in love with her 24…or 30 something year old step-brother is just…yah.
At the time I read this I was 12 and everyone I knew who had read it found that whole thing extremely awkward and uncomfortable.
The story however is really fantastically written.
Perhaps if Sakura liked one of the younger brothers? Like the 16 or 18 year old? Maybe then it would…yah I'm still not okay with it. I just can't justify it, I never could. But I still really liked the series. The amount of drama in it was insane! So much happened.
I recommend the series by the author with the babysitters instead. From what I read in high school (I lost track of this series sadly), it was a lot more…um….
I don't know what to say. Good book. Questionable content. NEXT!
---
Tokyo Mew Mew
Oh my goodness.
Okay so my love for Mew Mew is almost as strong as my hardcore love for Sailor Moon.
I adored magical girl manga. I think it's because my mom got me into watching the old Wonder Woman show as a kid?
This series wasn't just fun and adventurous it also had a great message about taking care of the planet. I definitely recommend it to younger audiences. I believe I was 11 when I read it? I've read it more than once though. I also really liked the show which was dubbed in English as well for people who aren't so great at keeping up with subtitles.
---
We Were There
I cried. I was way too young for this manga.
I thankfully didn't watch the anime until university. There were certain scenes that were hard to stomach. It's a heavier story and I definitely would recommend for 16+ readers.
It's a really good story…but the level of maturity and the content is definitely not something I should have been reading at the time. I think I was around 11 or 12?
Yano and Nanami ave a fairly toxic relationship as well, which unfortunately stems from Yano's previous relationship where his girlfriend died. He also continues to keep things from Nanami like how he slept with his dead girlfriends younger sister…it's messy.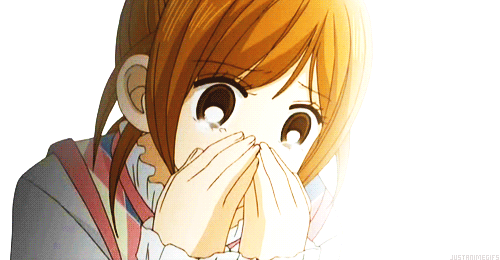 I gave that context simply because again, probably not something an 11 year old needs to be reading. I liked the story but I cried a lot and was extremely upset by it. In university when I fully understood everything that was going on, I cried more and also at times hated the characters.
---
Monkey High!
I never finished Monkey High! but my friend and I were reading them back when I was in the 6th grade (she was in 4th). We loved how cute it was.
I believe however that the rating for this series is…maybe 16+ but I don't know for sure. It's hard to find the actual rating systems online.
Still I remember thoroughly enjoying this one! I may revisit it and give it a review in the near future.
---
Sugar Sugar Rune
This series was adorable. Like really adorable. Like I don't even know if I can contain how sweet it was.
Chocolat and Vanilla have the sweetest friendship of all time and just…it was wonderful and very imaginative.
I remember reading this at a friends house just gushing over the pages (and Pierre).
I didn't find out until last October that the series was adapted into an anime, so I watched it then because spooky vibes.
I honestly think this series is fine for All Ages. Especially the show, however it was never dubbed…like Shugo Chara…which I find weird. If anyone wants to dub them, hit me up though because I would love to be apart of that.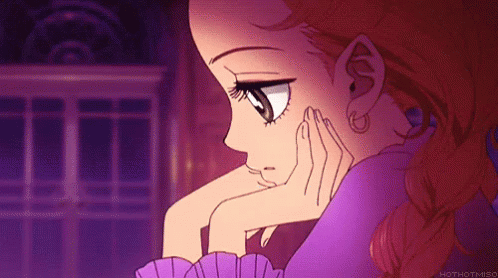 Still this series was really focused on the strong love and bond between friends more than anything…and it honestly made me miss the good old days. It was so much fun reading manga together and talking about out favourite characters all summer or on the school bus every morning.
---
I've read so many other's but I can't think of anything else at the moment that I read before I was 13 that I can put on this list…aside from like Hamtaro, but I've never seen a manga for it so I have no idea if it exists. I do however have the VHS and managed to keep all the toys my friend gave me before he moved back to Japan. It was really cool having a penpal! My sister and I always laugh about all the fun games we used to play as kids.
I will definitely do a list of manga I read as a teenager in the near future and rate those as well. It's been a nice trip down memory lane. I definitely want to revisit many of these stories. They still hold a dear place in my heart…even those that…were upsetting for me as a kid.
I'm also thinking of doing a post where I discuss my favourite manga/anime fashion icons. Not gonna lie, I used to get all my outfit inspiration from cartoons. These artists had a great eye for fashion.
Just look at Momo from Peach Girl!
I actually own the art book for this series…and like…Miwa Ueda needed to start a clothing line or something. Her characters always look amazing.
If you read manga as a kid, what was your favourite series and why? I'd love to hear from you in the comments!
Check out my other manga reviews and recs!
About Fumi Oono, second-year high-school student. Stuck with the debts of her father, she needs a job—fast. While she did indeed manage to find one as a…
About After Natsumi's younger sister and best friend Haru dies at the age of 19, she begins dating Haru's fiancee Togo – on the condition…
About Every girl dreams of starring in her own love story. Hatori also firmly believed that one day she would marry her childhood friend, Rita—but…